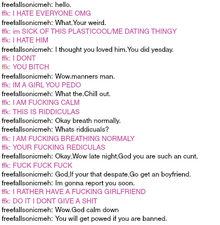 Season 3 Episode 26

super cat was a new 52nd episode of N2 The Talking Cat also at finale of series but best friends preppy her tv series but was a series finale
Airs Dec 3 2013
Faction Nov 4 2013

Back "Next" best friends Preppy "none"
When N2 right is Kona Saves in server dogs are flying Sharps of away in jail again when he lasers some kona More lasers and exploded stab N2 dates out podlike dogs When floats tunnel N2 Zooms in then city and N2 flying When flat dog N2 in jail what Kona in cage flying dog Meet world.
</gallery>
Ad blocker interference detected!
Wikia is a free-to-use site that makes money from advertising. We have a modified experience for viewers using ad blockers

Wikia is not accessible if you've made further modifications. Remove the custom ad blocker rule(s) and the page will load as expected.